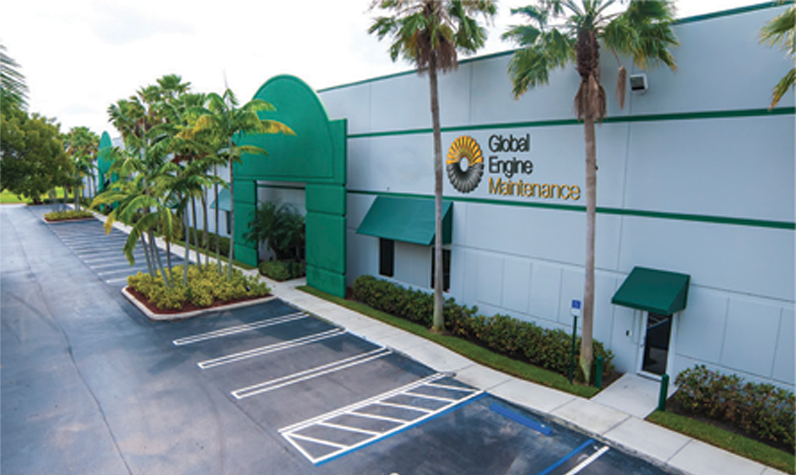 We Are Global Engine Maintenance
Successful Relationships and Top Notch EGT Margins – The two things we at GEM live, work and strive for. Global Engine Maintenance, LLC (GEM), established in 2009, is a breakthrough in the jet engine maintenance industry serving airlines, lessors and aviation organizations worldwide.  GEM specializes in offering creative and cost effective solutions for the CFM56 (-7B, -5B, -3) Engine Series by maintaining its 3 cornerstones – Custom Tailored Solutions, Extraordinary Responsiveness and World Class EGT Margins.
What We Do
Our capabilities are as follows:
Full Engine Performance Restorations
Engine Sales
Trades & Exchanges
Engine Leasing
Post Lease Inspection
Consignment Services
Piece Parts and Module Repairs
High Speed Blade Tip Grinding
Specialized Repairs & Processes
MPA Testing
Worldwide AOG/Field Service - 24/7x365
Static and Dynamic Balancing
Best Practices
Today's business scenarios call for practices that maximize efficiencies and processes that provide the greatest value to customers. At Global Engine Maintenance, we live that! We go the Extra Mile to offer you incomparable performance and innovative options that translate into tangible benefits to your organization. The customer always come first.
Superior Resources
Our People are our greatest strength and our resourcefulness is our hallmark – We Do Whatever It Takes! GEM is comprised of highly skilled and experienced technicians, and aviation professionals equipped with the tools to reduce your costs and improve your bottom line. GEM's state-of-the-art facility in Doral, Florida provides the right infrastructure to carry out the most customized and complex repairs.